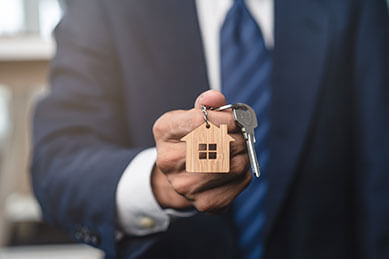 At JR Mortgage Group, we are committed to helping Realtors grow their businesses. We're never more than a phone call away, always happy to help, be it pre-approvals and help with offers – even on the weekends!
Realtor Resources

We continuously share information with the residential real estate community to help Realtors be more successful.
Our Realtor professionals have access to tools that allow you to easily market properties you are representing. From a client newsletter to an open house sign-up sheet, we try to make your job easier. (View sample.- Link to Homebot).
Are you a Realtor who is interested in working with us? Contact JR Mortgage Group today.
Your clients are in good hands. We are licensed mortgage professionals who are veterans in this industry, ensuring home loans close on time and correctly. Our real estate partners realize the mortgage lender is just as important as the actual offer made on a home. Since JR Mortgage Group is a trusted name in the real estate community, our offer means something. It also saves you and your client time and money.
We keep you and your client up to date every step of the way, so you'll receive weekly status updates by phone and email. You'll also be notified of significant milestones and any changes. We keep everyone informed, including your client, so you don't have to.
We have always guaranteed low interest rates to our borrowers. We can save them even more at times by giving them a credit.
As an independent mortgage company, we are able to provide credits to our buyers' closing costs with proceeds that a retail lender would have otherwise kept as profits.
This can absolutely save a deal.
Ever have a situation where the short-sale lender will only cover 3% concessions, but you need a bit more?
We can cover the balance.
Ever have a home appraise for less, and the seller either wants to reduce or remove closing costs assistance?
We have options
Again, our Business is built to make deals work. Not only do we have the tools and resources, we have the know-how to help you sell more.
If you want to learn more about our crediting system, then give us a call or fill out the short form below. It's your first step to selling more homes.
Many realtors know what a joke most PreApproval's are these days. We feel likewise. JR Mortgage Group takes pride in the fact that our PreApproval's still hold weight in today's market. At the prequalification stage, we request supporting documentation from all of our buyers. When they comply, this prevents deals from falling apart after contract.

If you need accurate PreApproval's and want something to help maximize your time efforts, then give us a call or fill out the short form below. It's your first step to selling more.
What good are leads if they cannot get approved for a mortgage?
Did you know FHA allows debt-to-income ratios (DTI) above 50%? Many lenders cap their loans' DTI to 50%, and that is fine. The troubling part is that it is too common for a loan officer to say "FHA" does not allow the DTI, versus the correct statement of "the lender I represent" does not allow that DTI.
In short, a denial at one lender does not equal a denial at the next.
An Overlay Is Your Worst Enemy
Are your buyers getting turned down at pre-approval or during the loan process due to a lender's overlay (click here for more on overlays)? These are so common that most realtors do not realize the amount of deals they lose as a result of overlays.
An overlay can be a credit score, flip transaction, debt to income, times since a short sale and more. By having more underwriting outlets, we collectively have no overlays. This allows you to sell more without wondering if an otherwise qualified buyer was denied due to the wrong lender selection.
A Couple Specific Examples of No Overlays

No debt-to-income restrictions – VA DTI max is determined individually for each loan
FHA Minimum Credit Score is 500
Bank Statement Loans are offered for Self Employed and 1099 Borrowers

If you want to learn more about how our "no overlay" system can help you, then give us a call or fill out the short form below. It's your first step to selling more homes.
Do you feel it? We certainly do.

The Need… The Need for Speed!

Speed is a highly coveted skill in the world of mortgage lending. What makes it valuable is its rarity. It's basic economics: supply and demand.
Our loan officers, processing staff and support team have a wide set of skills that keep limitations from weighing us down. Our team is filled with experience in not only lending, but also insurance, title, realty and much more. This frees us to step up and fill in the gaps in a transaction, as opposed to only processing and approving it.
We have our 21 Day Promise
Here are some tactics that guarantee a fast loan process (This is only a sample of what we do).

Anticipate an underwriter's perspective and take time to explain things to the underwriter.
Go above and beyond to get your buyers' loans approved.
Formal underwriting up front. We get loan commitments out the gate (difference in Wholesale vs. Retail)
Address any red flags, reviewing documentation and searching for address, date and loan-application discrepancies.
Get mortgage insurance approved within minutes.

If you feel the "Need" like we do, and are interested in leveraging it to increase your Business, then give us a call or fill out the short form below. It's your first step to selling more.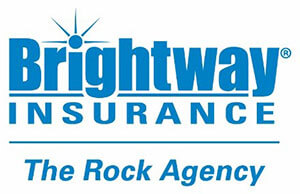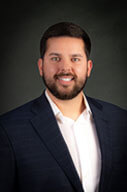 Brightway Insurance, The Rock Agency
Conner Orth, Agency Principal
Office: (316) 867-6080
Cell: (316) 648-5356
Conner.Orth@Brightway.com
www.BrightwayRock.com
If you would like Conner Orth and his team at Brightway Insurance to reach out to you for an insurance quote, please fill out the contact form below. You will be contacted in 24-48 hours!
Get Your FREE Pre−Approval Letter Now!